Proxmox VE 7.4 is the latest release of the popular open-source virtualization management platform. This new release includes several new features and improvements that enhance the user experience and make managing virtual environments even more efficient.
Support for WireGuard VPN protocol: WireGuard is a fast and secure VPN protocol that has gained popularity in recent years. Proxmox VE 7.4 now supports WireGuard, which makes it easier for users to create secure VPN connections between their virtual environments and remote networks.
LXC container storage with ZFS: Proxmox VE 7.4 now allows users to manage LXC container storage using ZFS. This provides advanced storage options and better performance for LXC containers.
Improvements to web-based management interface: The web-based management interface has received several enhancements in Proxmox VE 7.4. This includes better support for touchscreens, improved visibility of virtual environment resources, and easier navigation between different management screens.
New APIs and command-line tools: Proxmox VE 7.4 includes several new APIs and command-line tools that make it easier for developers and advanced users to automate and customize Proxmox VE. This includes an improved REST API, new Python libraries, and new command-line tools for managing virtual environments.
Improved performance: Proxmox VE 7.4 includes several improvements to performance, such as faster boot times for virtual machines, faster backup and restore times, and improved network performance for virtual environments.
Improved security: Proxmox VE 7.4 includes several security enhancements, including support for secure boot, improved password policies, and improved SSL/TLS security.
Updated software stack: Proxmox VE 7.4 includes updated versions of several key components, including Linux kernel 5.15, QEMU 6.2, and Ceph 16.2.
Overall, Proxmox VE 7.4 is a significant update that provides a range of new features and improvements to make virtual environment management even more powerful and efficient. Whether you are a small business looking to improve your virtualization capabilities or a large enterprise with complex virtual environments, Proxmox VE 7.4 is definitely worth exploring.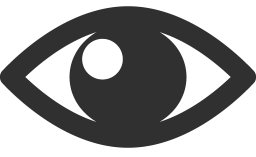 1544